Display & Controller
Created tough to fit the demands of hard riding, our computer interface is designed so that you can concentrate on the ride.
ERGONOMIC CONTROLS
YAMAHA'S ergonomic switches maintain high-operability while increasing tactile response for intuitive use during all types of riding.
Giving you quick access to cycling function display items and power level information at the push of a button.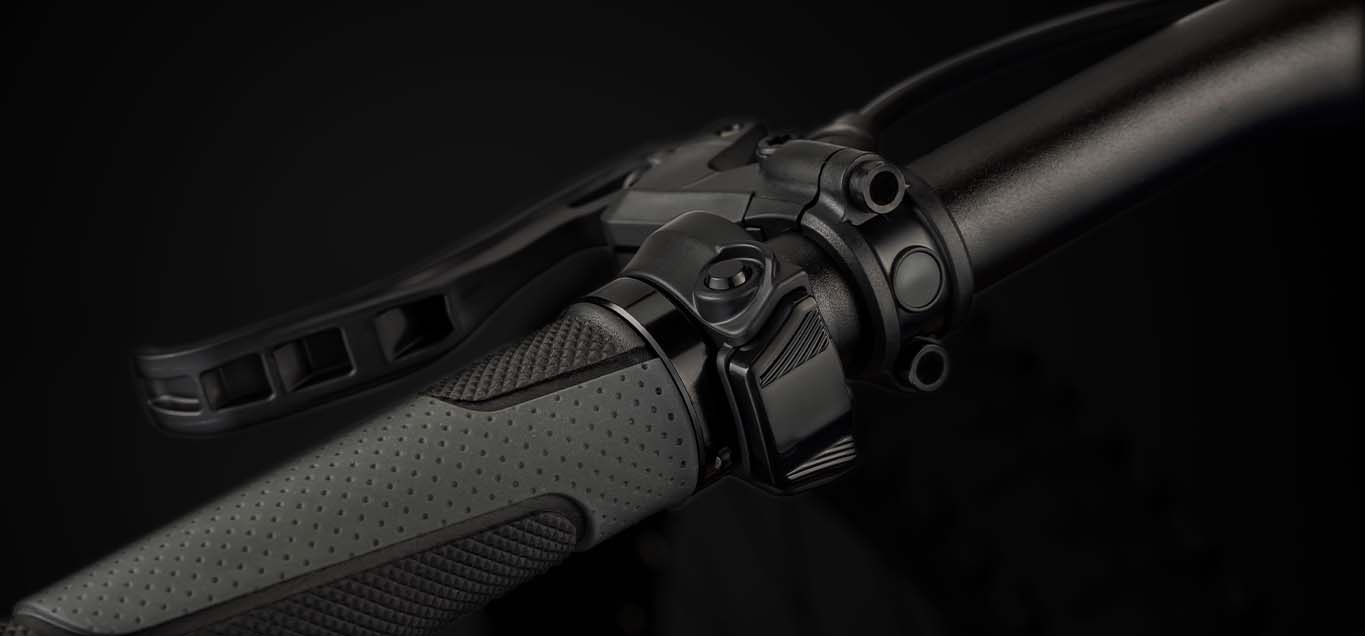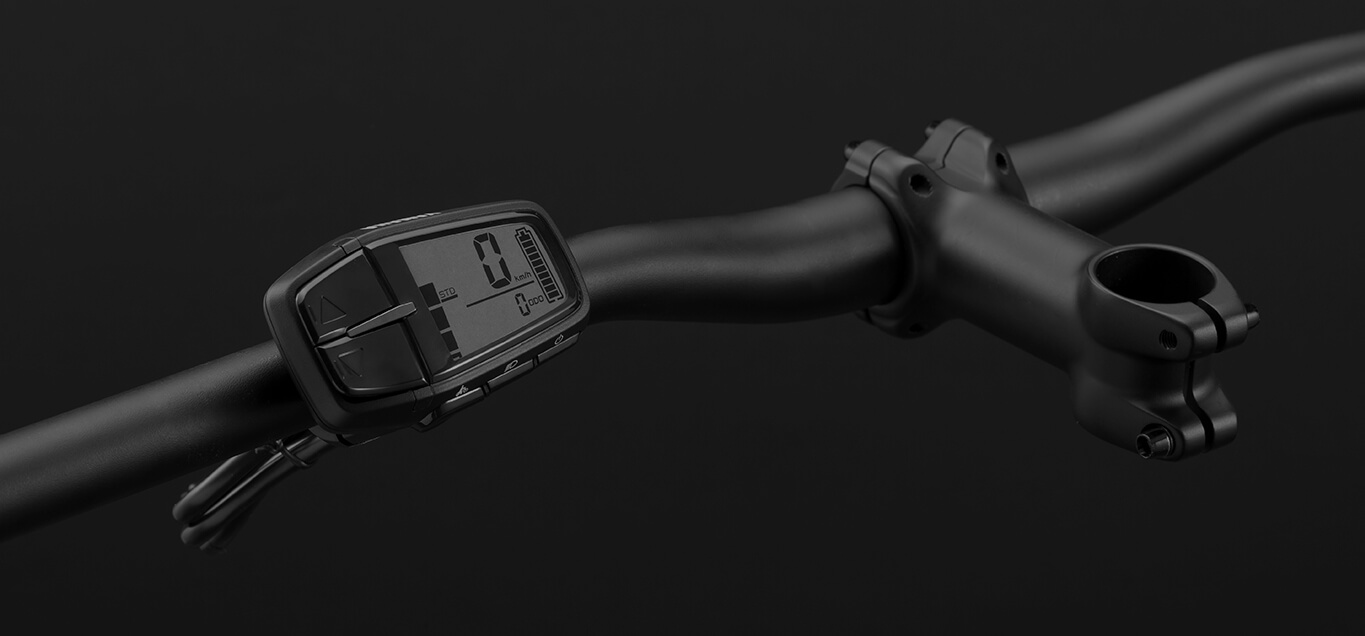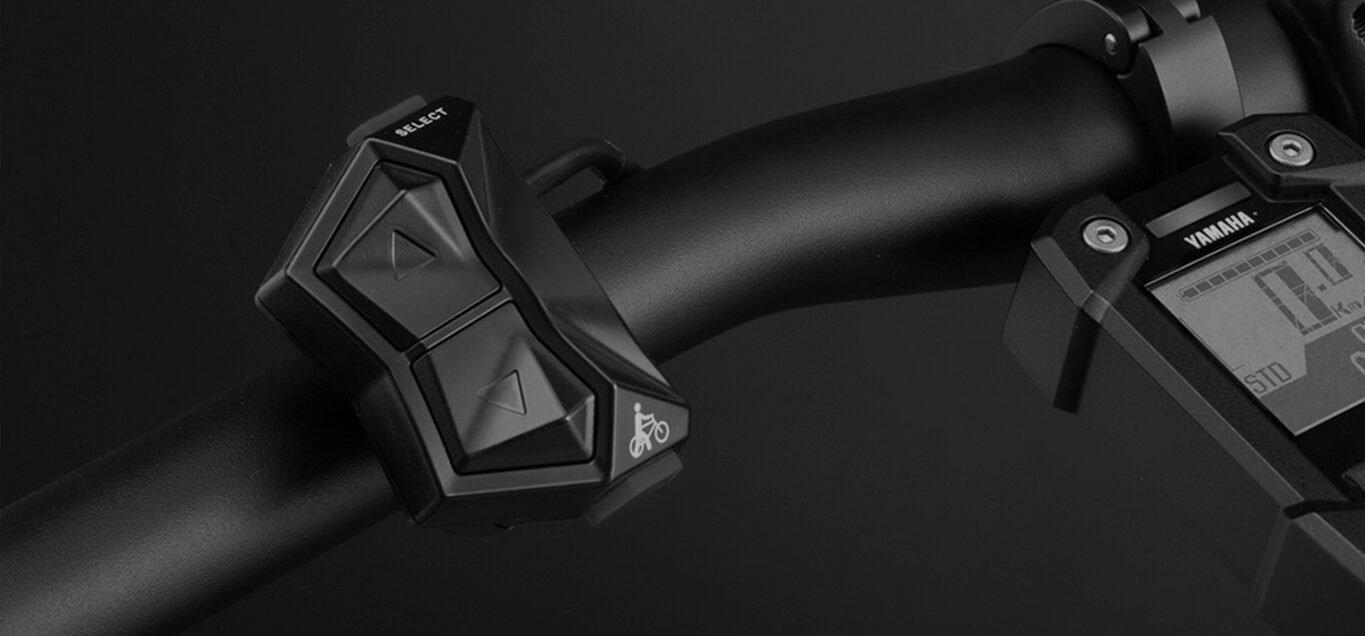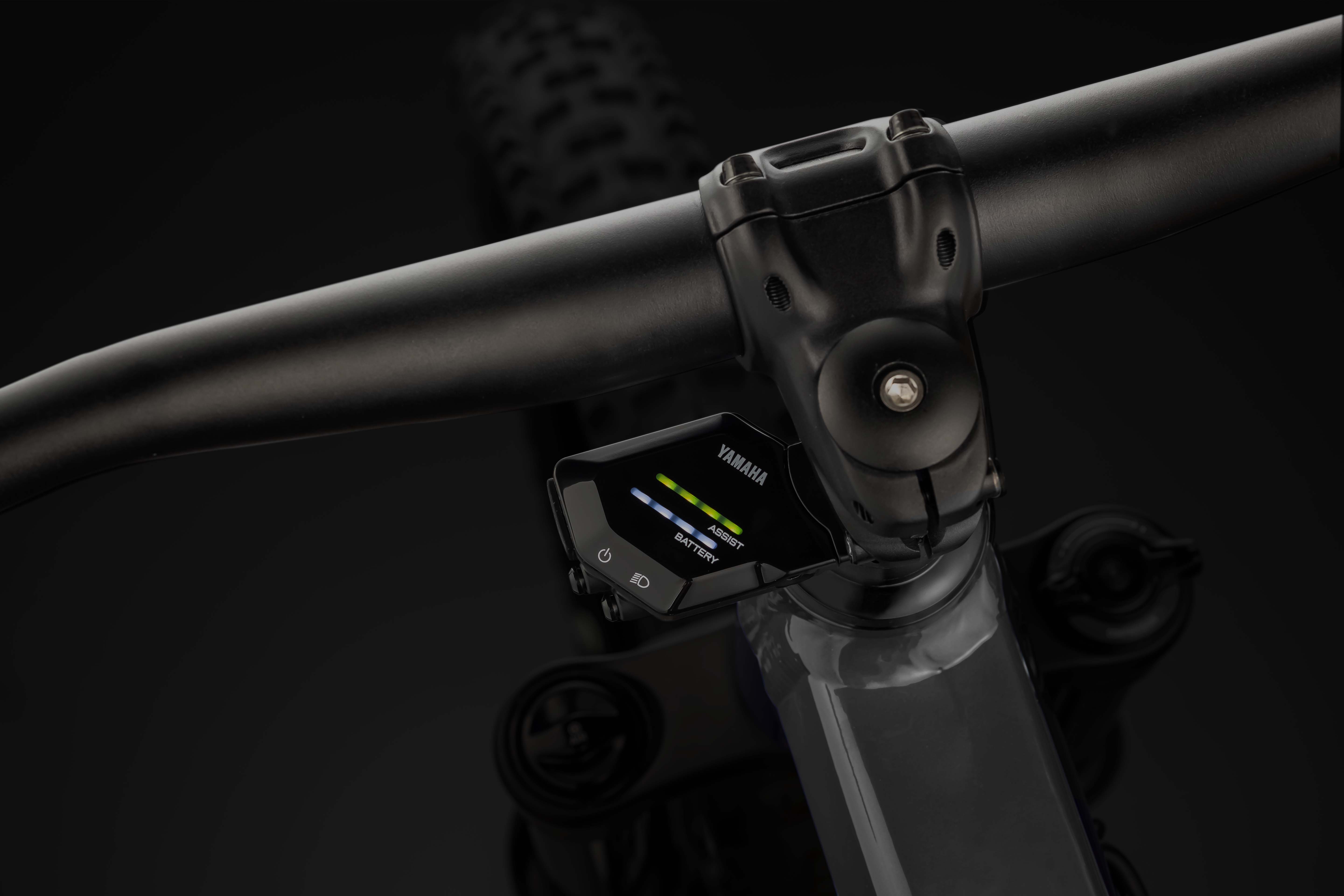 INTERFACE X
ALL-NEW Minimalist LED Communication
Featuring a handlebar mount for a clean-looking cockpit, Interface X is a minimalist and simple new LED communication unit designed to complement the PW-X3 control switch. Color-coded assist mode lights and battery capacity indicator displays help you easily take in information while staying focused on the trail.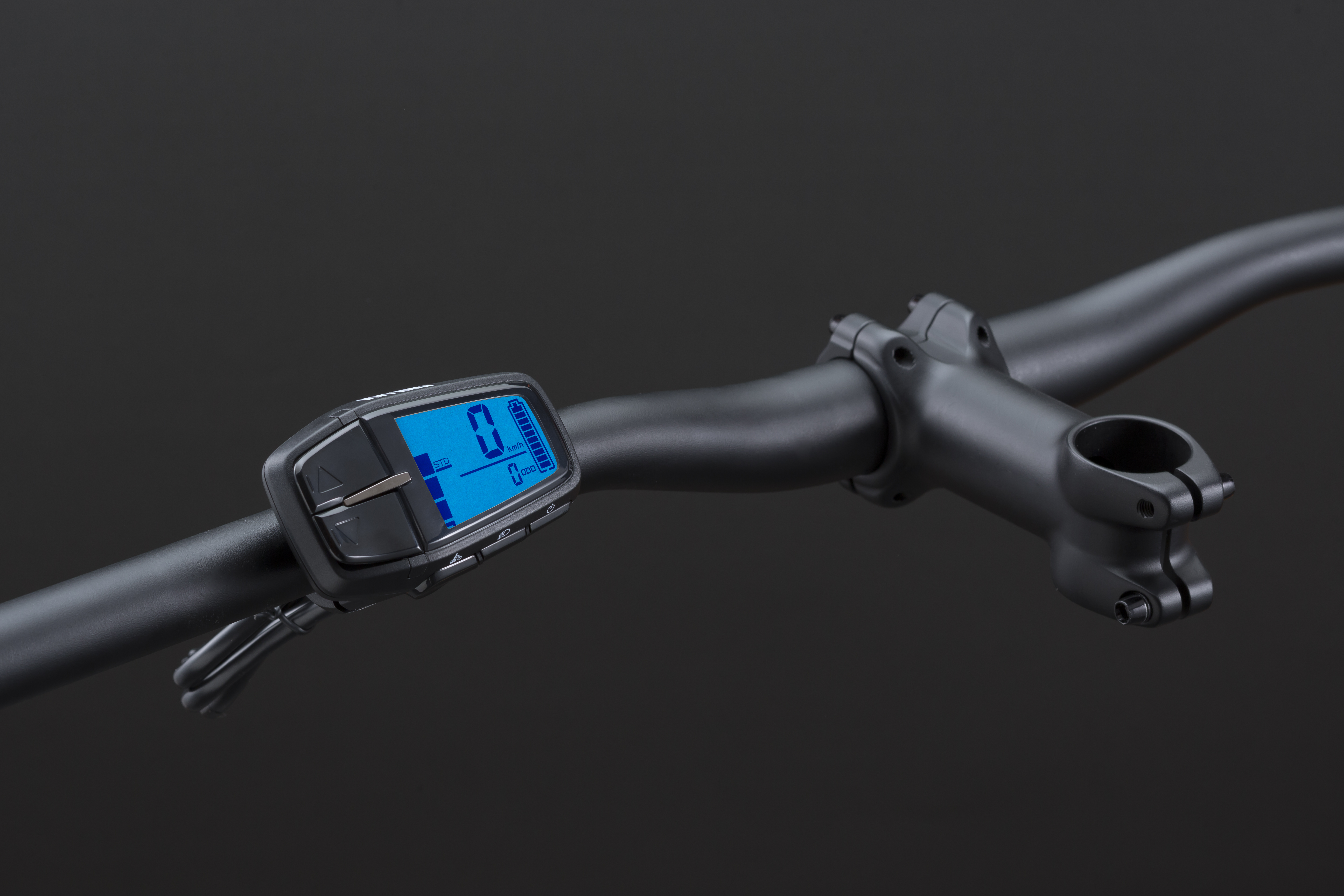 DISPLAY A
Quick Control with High Visibility
The Display A controller and switch is designed for a wide range of riding conditions. Featuring a simple and ergonomic design, riders can quickly navigate through the functions using the easily operated LCD display.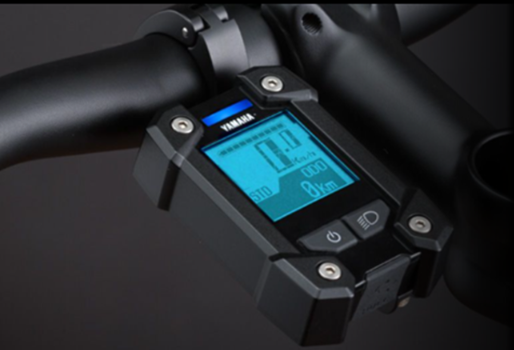 DISPLAY X
Simple and Tough
Easy to use and easy to read during all types of riding with multi-color LED lights for a quick visual reference to show you which assist mode you are using and maintain your focus on the ride.
Our 500Wh battery can also help charge your phone, or other accessories, through the USB Micro-B dock located at the bottom of the display case.
Battery & Charger
Yamaha 500Wh lithium-ion pack incorporates our latest technology in battery engineering. Our large-capacity cells last longer and maintains the recharging properties.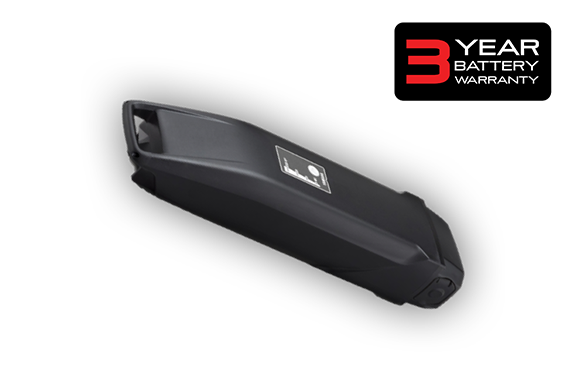 Specifications
| | |
| --- | --- |
| Capacity | 500Wh |
| Output | 36V |
| Power source | Lithium Ion |
| Charge time | 4 hours |
| Warranty | 3 years |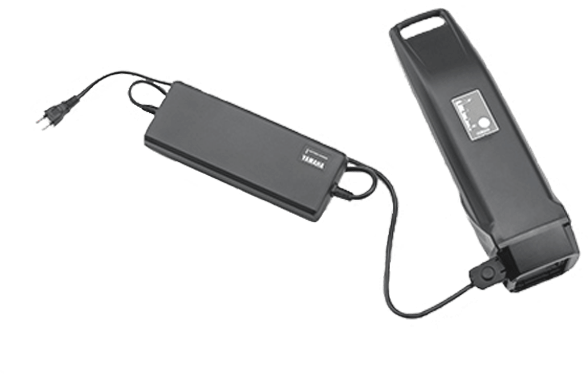 Recharging is Easy to Do
We know that storing a bicycle in the house may sometimes be challenging. When it is time to re-charge, you can keep the battery installed on the bicycle, or use your dimple-key to remove the battery from the dock and carry the battery pack to the charger for those times when the distance to a power source is limited for a complete bicycle.
Automatic Support Mode for all-round Sports and Trail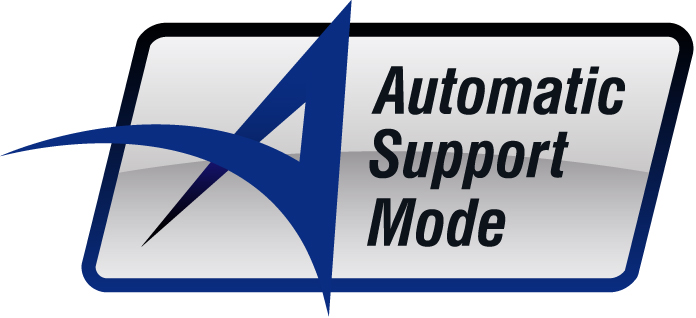 It's no simple feat to shift gears, adjust seat height, and change ride modes at roughly the same time. The new Automatic Support Mode for the PWseries ST selects the right amount of assist based on riding conditions. Whether you're starting from a stop, accelerating, braking, riding on a level surface, or climbing a hill, you can leave ride mode changes to the system and focus on shifting and braking.
Examples of "Automatic Support Mode" application Support mode changes automatically

Riding up hill

Against the wind

Accelerating